How To Find The Perfect Ethical Engagement Ring
An engagement ring is unlike any ring, it's a statement piece, an icon, and an heirloom. This ring might be the only thing in your wardrobe that you will wear every day for the rest of your life. What do you want your ring to say about you?
So you love the environment and your partner… now what?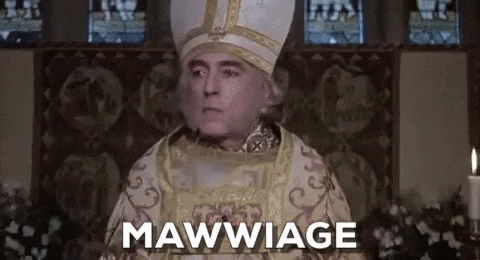 There are at least two things in this life that I love, my boyfriend and the earth. I believe that marriage is a lifetime commitment and an engagement ring is a symbol of love. I also believe that what we put on our bodies represents what we value. Most people agree that putting on an engagement ring should be representative of romantic love but shouldn't it also represent a love for human rights and the environment? Under the guise of wanting a ring to have a depth of meaning, doing the actual shopping for one is hard. I wrote this guide because I want to make that process educational and easy. I want everyone to be proud of their ring and I want it to symbolize the things they love and believe in.
How to make sure your ethical engagement ring is truly ethical.
Don't be fooled by buzzwords like 'sustainable' and 'ethical'. When I first got into shopping sustainably, I was too idealistic about companies. If I read an amazing story about how artisans from Peru made my shirt and buying it will give them a job, I would buy one for me and one for each of my friends. I would not even think about the other equally as important parts like the sourcing of the materials, the cotton growth process, and the company's commitments. It is vital to remain a critical consumer when looking at anything we buy. There are two requirements I have found are the gateway to a truly ethical engagement ring.
1. Is this ring ethically produced?
The unethical production of jewelry is not new. Slavery and child labor have been the driving forces of overseas jewelry factories. Most people care about human rights but are unaware that their choices have these unintended consequences.
Transparency is key. Almost every company you will find when you research ethical engagement rings on google will have an 'about' or 'our story' tab. Click on it! ​​This part of the website is what you need to see if said company is producing its goods ethically.
What to look for
Companies will use the words like 'ethically produced' and 'handmade'. These words sound nice but still do not tell you the people in charge of your jewelry assembly. If a company is doing something good they will tell you about it. Look for information about who the workers are. If you see something made by artisans, artists, or properly paid employees, you are in the right place.
Who made your jewelry? If you can't answer this question, don't buy your ring there. Companies that are doing things right should openly talk about the people who made the jewelry. These people could include artisans, the owners themselves, or even employees that work are paid fair wages. An artisan is a person who is really good at making things by hand. Some companies even have certifications that say professionally people are really good at making stuff by hand.
To make sure companies are paying their customers well be sure to look out for certifications such as FLA Accreditation which basically means that owners have to make sure their employees are treated fairly, get paid well and abide by the Fair Labour Standards Act (Fair Labor Accreditation, fairlabor.org, 2022).
Use these tips to make sure the ring you want is made in a way that is good for people.